Virtual Tours highly interactive!
Not just a 360° photo, but much more. Thanks to our partnership with VividaWeb we are the only provider in europe to offer Virtual Tour integration with OverBrowser. Clients, users, employees, visitors and fans can use and customize the dynamic-mobile panel in order to receive: news, alerts, discounts, promotions, fidelity cards, maps, videos, streaming, link, applications, advertising. OverBrowser® is "Clientless" and therefore doesn't have to be installed on the device, it's server based and deployed on "Cloud Computing" platform.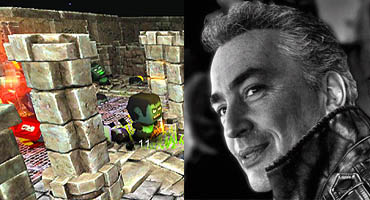 3D GAMES STEFANO MAIDA developer!
I develop great games for Facebook or for mobile. Promogames, edugames, brandgames I offer You a world of possibilities. Enjoy my incoming project "Catacomb Escape"! You like 3D? You need simulations, 3D animations, why don't You give me a call?
our process is as easy as1, 2, 3 !
Book one of our Virtual Tour packages, choose the additional optuions You need like booking/payment system, Google map, floor maps, video add on. If you prefer just ask to visit You or to send a quote, we love our work and we are happy to help!

book Your Virtual Tour
Book directly from our web site and You can choose to pay a little anticipation or the total amount. In this case You will pay 15% less!

photographer comes to shoot
Depending on light/weather conditions, both external and internal, the photographer will do his best to shoot fantastic photos.

developer creates the tour
With lot of post production work on the images and requested adddons, the developer will finally create the virtual tour. WOW factor guaranteed!!
ALL360 VIRTUAL TOURS AND MUCH MORE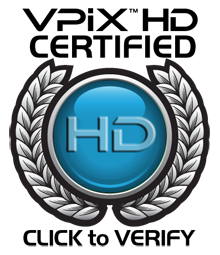 ALL360 Virtual Visions is a London, UK and Europe premier creator of WOW factor, high-definition, full-screen, interactive 360x360 Virtual Tours. We love 3D art, games development and 360° photography off course!

All360 philosophy:

Treat customers professionaly.
Provide best solution to match clients budget.
Fast answers and quick turnaround.
Use most recent sw technology can offer!
A. Vavassori Marketing Manager at Cavit
I'm very happy with your services. I have an excellent website with virtual tour built from scratch and I'm 100% happy.
I. McWilliamsBoard Advisor and Business dev at VividaWeb
We were looking for a 360° interface for our product OverBrowser and ALL360

was in perfect harmony with what we had in mind!

Great development service!

VIRTUAL TOURS
360 x 360 interactive tours
compatible with all platforms
booking option
ecommerce option
video and web contents
private watching option

3D & GAME DESIGN
game design (UNITY dev)
social games
3D modeling
3D animation
3D interactive development
3D simulations

WEB MARKETING
Web site design
Search engine optimisation
Search engine marketing
Internet advertising
Web analysis

CUSTOMER SUPPORT
Great customer support!

COMPATIBLE
Our tours run on PC/MAC/iPhone/iPad/Android.
FULLHD
Best image quality available.

WWW INTEGRATION
You can ask to insert web pages contents right inside the virtual tour.

WOW FACTOR!
This is the most important .

HTML5 compatible
Built with modern technologies like HTML5.

VIDEO INTEGRATION
You can ask to insert video contents right inside the virtual tour or a real person inside the tour ...(best of all)